Fire protection is crucial to safeguarding assets and lives. At SECURITECH, we uphold ourselves to the most stringent of expectations, complying not just with local laws and regulations but also with the exacting requirements of Quebec insurance companies and the international code of practices.
As a member of the Canadian Fire Alarm Association (CFAA) and National Fire Protection Association (NFPA), we guarantee high-quality installation and maintenance of your fire alarm systems. Our range of products includes conventional and addressable fire alarm systems.
At SECURITECH, we guarantee high-quality fire alarm system installations. So whether you need a new system installed or require a major retrofit of your building, we have the experience to complete the job. 
We assist with permitting and other necessary documentation per jurisdiction for legal approval of installation. After installation, we program, connect and test to ensure all systems function appropriately.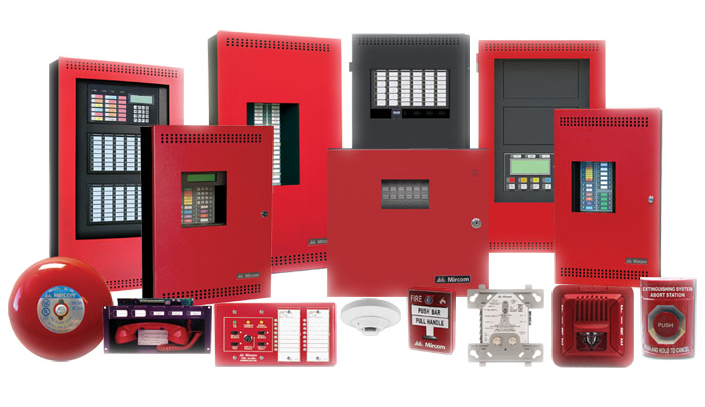 All existing fire alarm systems are required to be tested on an annual basis by a company qualified in this field. SECURITECH has the personnel and skills to conduct this test efficiently and comprehensively. Our certified fire alarm technicians conduct routine checks on your behalf and at a schedule that best accommodates your needs. Our experience in providing building code and fire protection knowledge ensures that we are familiar with the hardware involved and its application and code compliance. As a result, we deliver peace of mind and keep your employees, tenants, and the public out of harm's way.
Once an inspection is complete, we deliver a detailed report indicating the performance and outlining the deficiencies found, coupled with a quote for any needed repairs. We will review this with you and answer any questions. This report is an excellent tool for budgeting purposes, as some items require periodic servicing or replacement regardless of use.
No matter the size of your building, we're dedicated to protecting your business through installing, maintaining, and testing your fire alarm system.